Body Confidence Coaching
FOR THE WOMAN WHO WANTS MORE
Stronger relationships. Growth and inner expansion. A dream career. Mastery of health. Abundance of wealth. Deep self love. Connection with self and others. More pleasure and bliss.

...But she's let her negative body image, a deafening inner critic, lack of confidence, and believing she's not worthy to get in the way of living the life of her dreams.
✓ Desires more from life, but doesn't know how to get what she wants, and has a hard time believing she's worthy of having it.
✓ Feels guilty over her body, shame around food, and wishes she simply had more self control.
✓ Is disconnected from her body, wishes she looked differently, and believes that once she hits a certain number on the scale, she'll finally be happy, and love herself.
✓ Knows that she can't continue fighting against herself, her body + food, because it's costing her everything, and deep down a small part of her knows she deserves better.
✓ Is feeling burnt out from taking care of everyone else, feels resentment creeping in, but feels too guilty to take care of her needs or say 'No'.
✓ Wants to love herself more, to feel beautiful in her skin, and have the self confidence she's craving.
✓ Is willing to be seen, be vulnerable, be heard, in order to lift the veil of shame she's being crushed by.
✓ Is done running from her past, is ready to heal, because she knows on the other side is her brilliance.
✓ Is done with BS excuses, and ready to elevate her story in order to transform her life.
After a 12 year eating disorder nearly made me a statistic, I immersed myself into a journey of self love, and made a full recovery. Along the way found my life's mission of helping women to heal their relationship with themselves, and learn to love who they are.

I invite you to join me on a journey to reconnect with yourself, rediscover the woman you are, reawaken yourself to your desires + dreams.

Let's elevate your life through this body confidence coaching experience together!
4 Month Body Confidence Coaching program
This 1 on 1 program is the safe space you need to:
Break free from the struggle of low self image. Create a loving relationship with yourself. Heal body image pains. Shape the life of your desires + dreams. And feel worthy of all of it.
WHAT YOU GET:
↠
90 minute Intention Setting + Life Design Session
- We'll get to know each other better, set intentions for our 4 months together and create a vision of a life that feels good to you.
↠
16 x 90 minute Empowerment Sessions
- We'll meet once a week, for 16 weeks. Here's where we dive in and do the deep work needed, to uncover beliefs that are holding you back, create new ones to support you, and empower you to live a life by design.
↠
Email support
- In between our weekly calls, you will have access to me by email. I am there to support you to your fullest level, and will reply to you within 24-48 hours.
↠
AND
Resource recommendation, worksheets + meditations as needed, goal setting, action plans, and accountability to continue to propelling you forward as you take the steps towards your desires and dreams.
This is not therapy. Coaching with me is not about dwelling in the past. This is instead about focusing on creating solutions to help you craft the life you want to live - in the present, and on into a future you design + love.
I believe this: There's nothing wrong with you. Working with me is all about digging in, taking radical ownership, and seeing how mind-blowingly amazing life can get when you tap into your inner vibrance.
You in?
"Since working with Chelsey, my relationship with myself has improved immensely.

I lived 30 years of my life not setting appropriate boundaries. After several weeks of learning, and working through that with her, I was able to apply that - not only with my own personal life, but also in my business life. I've had huge breakthroughs by using the resources Chelsey provided.
I've taken my homework, have applied it, and since I've applied it, I've been a completely different person. It has literally changed my life. I have so much respect for myself. I have so much confidence in myself, and I don't doubt myself anymore.

Chelsey's there to help you unlock those resources in yourself, and she doesn't do it for you because she can't do it for you. What she does is she holds space, so that you can be accountable, and unlock those yourself - she's basically just like your advisor along the way. The thing about Chelsey is that she's committed, loving and super respectful.

I have taken everything I learned, and I stepped into my confidence, into my power, and my truths. Not only did my life change, but so many good things are starting to happen in my life.

I will never go back to the old me, I don't even know who that person is."
- Allyson
It's finally time...
To feel confident, connected and at ease within yourself. To transform, and elevate your self love, value, and worth. To embody your Soul Level Self, and live the life you dream of.
THIS IS YOUR PERMISSION SLIP.
It's your time to rise, and it all begins now.
"WHEN I LOOK LIKE X, THEN I'LL FINALLY FEEL CONFIDENT"
 
" WHEN I WEIGH Y, THEN I'LL FINALLY BE HAPPY"
 
"WHEN I ACHIEVE Z, THEN I'LL FINALLY BE ABLE TO GO AFTER MY DREAMS"
And when you get there - to whatever X, Y and Z are - only to realize that the goalpost has moved, and you're still stuck in the same place.
Trapped by crippling self worth, hating your body, and waiting to finally feel good enough to live the life you know in your heart you're meant to.
Uncomfortably relatable?
THEN IT'S TIME TO SAY "ENOUGH".
This constant battle isn't how you're meant to live.
You deserve better. You are worthy of a life that excites you, that feels vibrant, and sparks a fire within your soul. To feel at home in your body, and knowing that who you are at your core is worthy, beautiful, and deserving of your desires.
If you're done with the struggle and BS excuses, and are ready to take radical ownership, to dive in deep, and do the work...
Consider this your invitation to create a life by design,
not by chance.
+ "I'm scared of sharing my story"
Having spent over a decade consumed by the shame, guilt, self hate of an eating disorder, and body image issues - I get it.

Know that this is a judgement-free zone where it is 100% safe to be seen, heard, and for your truths to be shared. Anything you choose to express within the sanctity of our coaching relationship is kept confidential.
+ "The time isn't right, I'm too busy"
How much of your time is wasted daily on hating your body, feeling disconnected from yourself, and not having the confidence to chase your dreams?

Imagine having all of that time, and mental space made available to you by having your focus shifted by moving you into deeper self love! If you value your time, this healing work is the most productive thing you can do.
+ "I CAN'T AFFORD IT"
If you are ready to move into deeper self love - then you can't afford not to. The best (and longest lasting) investment you can make in life, is the one in yourself. If you aren't willing to believe that, then I'm probably not the coach for you.

But, if you know how important investing in yourself is, and you're wondering how to make it happen, let me know and we'll find a way to make this work for you.
+ "What if this doesn't work?"
While I can't guarantee your results, here's what I do promise:

I promise that I will show up fully for you, every. single. session. I will hold space for you, hear you out, and hash things over without an ounce of judgement. I will offer you accountability, tough love when you need it, and the empathy required amidst this work. I will ask you questions to move through your blocks, so you create the answers that will be the foundation of the live you desire to live. I will provide you the space needed to lean into your light, and the brightest version of yourself.

Ultimately, you determine your results. You will get out what you are willing to put in. So if you're willing to dive deep, to be vulnerable, to venture outside of your comfort zone - you can absolutely transform your life with my help.
If your mind is still repeating any of those things - I hear what you're saying, and let me say this:
The only one who can choose to end the war you're fighting with yourself is You.
In order to take the island, You have to burn the boats.
This is Your chance to do just that - and be fully supported + guided in the process.
But I've got to tell you...
COACHING WITH ME IS NOT FOR EVERYONE.
To embark on this journey, you've got to be ready, willing, and able to invest in yourself to radically transform your own life with my help.
I am here to walk with you, to guide you, to support you. And you will get out of this what you are willing to put into it.
Because there's nothing wrong with you. Working with me is all about digging in, taking radical ownership, and seeing how incredible life can get when you tap into your vibrance.
You in?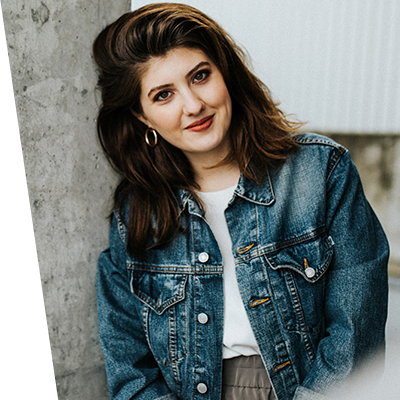 "Chelsey is the best friend, soul sister, and inspirational as !$&% mentor that you one million percent need to connect with. She has the capacity to simultaneously see you where you're at, and to hold the vision of your potential and gently and lovingly guide you there. She leads you into deeper connection with yourself, your truth + your power. She is warm, kind + loving, and also totally kick-ass! She sees your heart, and isn't afraid to go into all the shadowy corners to uncover your light."
- Sarah
+ Where do sessions take place?
Coaching sessions are available worldwide, and take place online via Zoom video calls.

+ What's it like to work together?
You can expect an atmosphere of warmth, where professional meets down to earth. I will hold space for you to share your truth, to dive into your fears, and be energetically held through all of it. I am here encourage, hold you accountable, stretch you past your comfort zone, and provide a space for you to change your own life with my help.

Essentially our time together is designed to help you figure out your path, see the stumbling stones in the way, and find a way through them even when it's feels uncomfortable, so that you be on your merry little way, and live the life you are called to live.

To make sure we're a good fit, book your free 30 minute Clarity Call, and set your mind at ease.

+ How do I know this is right for me?
If you are struggling with body image + cripplingly low self esteem, are fed up with feeling not good enough for your dreams, and are ready to finally feel confident, then this was made for you. If you want to know if we're a great fit for one another, let's chat to find out if coaching is right for you.

+ I have more questions!
I'm happy to answer any, and all questions you have to make sure this program is a perfect fit for you + your needs. Head here to book your free 30 minute Clarity Call.
To end the war of self hate you been waging,
and finally feel the confidence + bliss + freedom you've been longing for?