raw boudoir series
A SELF LOVE WORKSHOP
+
EMPOWERING BOUDOIR PHOTOSHOOT
Minus the Photoshop to diminish your confidence boost.
Reconnect with your body.
transform through self love.
Elevate your confidence.
A one of a kind experience designed to help you fall in love with the real you - the perfectly imperfect, Soul Level Self, You.
"I am so grateful that Chelsey is doing this work. It was incredibly healing and helped me to embrace my unique beauty and body. I highly recommend it for any woman that has suffered through any form of negative body image and as part of a path to acceptance and self-love."
Your 1 on 1, full day self love experience includes:
↠ Planning + Design Session - To feel 100% prepared in advance for your workshop + your boudoir photoshoot.
↠ 3 Hour Self Love Workshop - 3 hours of dive deeping, and building a solid foundation of confidence and love for yourself to use during your photoshoot + every day after.
↠ Raw Boudoir Session - A fully directed, 90 minute boudoir session that leaves the makeup + skin retouching at the door, so you can embrace the real + natural + unaltered you.
↠ Same Day Image Reveal- This exclusive feature allows you to see your boudoir images the same day!
↠ Album + Digital Images - Select your favourite images from your session to create your gorgeous fine art album!
↠ PLUS: Lunch + Refreshments to ensure you are energized throughout your entire empowering experience.
"
Beauty is not in the face,
beauty is a light in the heart

"
- Khalil Gibran
This self love experience is for you if...
You're excited to get reconnected with yourself through gorgeous photographs of you without makeup, or skin retouching.
You're seeking a safe space dive into healing your body image, looking at what's holding you back, and move further into self love.
You long for having a guide who actually "gets" what it's like to not only have had a bad self relationship - but to also radically heal and change it.
You desire to feel deeply connected to yourself, and your body in a way that you've not allowed yourself to in the past.
You highly value personal growth, self realization, transformation - and are ready to take radical ownership of your story in order to change the narrative + next chapter.
You savour luxurious, one-of-a-kind experiences, that make you feel like the Goddess you are.
You've been looking for awesome self care techniques to help you feel awesome the day of - and have tangible takeaways that you will be able to use for the rest of your life.
You've never felt great in photos + don't know what the heck to do on camera - but are so excited to work with a photographer (who's captured gorgeous images with everyday women of ALL shapes and sizes), who will show you how pose, where to look, what expression to make, and what to do with your hands.
Are jazzed to have photographic evidence of how amazing + confident you felt so you can use that as a point of reentry/regaining/reconnecting to that emotional state again in future.
5% Of Proceeds ARE DONATED free eating disorder recovery resources!

"More than it being a shoot to feel sexy, it empowered me, it made me learn about my body, and my self confidence, and I can see and relate to what that experience looks like and feels like."
- Parneet S
"It's a such wonderful environment to be in because you leave the photo shoot feeling confident, sexy and just happy. I can't thank you enough for making my first boudoir session so empowering. I'm glad to have taken the leap and can't wait to do more in the future!"
- Hilda K.
"Chelsey is your girl! She will make your experience fun and memorable. Your photos will come out looking absolutely stunning, and you will remember this as something special you treated yourself tom because you deserve it. You deserve to feel beautiful in your skin. EVERY WOMAN DOES."
- Sarah Y
All the Deets
In-depth look at what's included

Shoot Planning + Design Session
($150 Value)
2 weeks before your Raw Boudoir Session we'll sit down together and design your entire photoshoot!
We'll chat outfits, what to expect, posing, and more. This time provides you the opportunity to the perfect way to make sure you feel relaxed, prepared, and know you will get the exact images you want - and some you didn't yet realize you needed.
3 Hour Self Love Workshop
($595 Value)
This 3 hour Self Love Workshop will allow us to dive deep into your self love journey.
Get deeply connected with yourself, build a stronger foundation for the loving relationship with yourself that you crave, and provide you tools to use during your photoshoot, and beyond!
Raw Boudoir Photoshoot
($350 Value)
Your in-studio Raw Boudoir Photoshoot is fully directed! I'll be there to walk you through the entire shoot, and capture photographs of you that you will cherish for the rest of your life.
No skin retouching. No makeup. Just me, you, my camera, and the embodiment of deep connection to self.
Same Day Image Reveal
($150 Value)
An exclusive feature of the Raw Boudoir Series is the Same Day Image Reveal!
This luxurious feature allows you to soak up the experience of seeing your images the same day their taken, and relax knowing you have expert on hand to help you out every step of the way.
9 Image Album + Digital Copies
($2300 value)
This Raw Boudoir Session experience from Chelsey Luren that includes images from your boudoir photoshoot!
You'll receive your 9 favourite images in a gorgeous album, and a digital copy of all of your final images on a beautiful crystal USB drive.
PLUS!
Lunch + Refreshments + Workbook
Nourishing food to provide you the energy you need to show up powerfully throughout the experience of your transformative Raw Boudoir Session.
And a workbook to help provide you self love tools to carry forward long past the date of your Raw Boudoir Session!
After a 12 year eating disorder nearly made me a statistic, I dove into a journey of self love to transform my life.
After spending thousands of hours, and almost $50k on my journey, I beat the odds, and made a full recovery. Along the way I found my passion in life for helping women to heal their relationship with themselves, their bodies, and learn to love who they are at the core.
If you are looking for a transformational experience to boost your confidence that is unlike anything else out there - you've found it.
I can't wait to dive deep with you, help you to heal further, and create kickass images that you will swoon over for the rest of your life.
You ready? Then let's do this!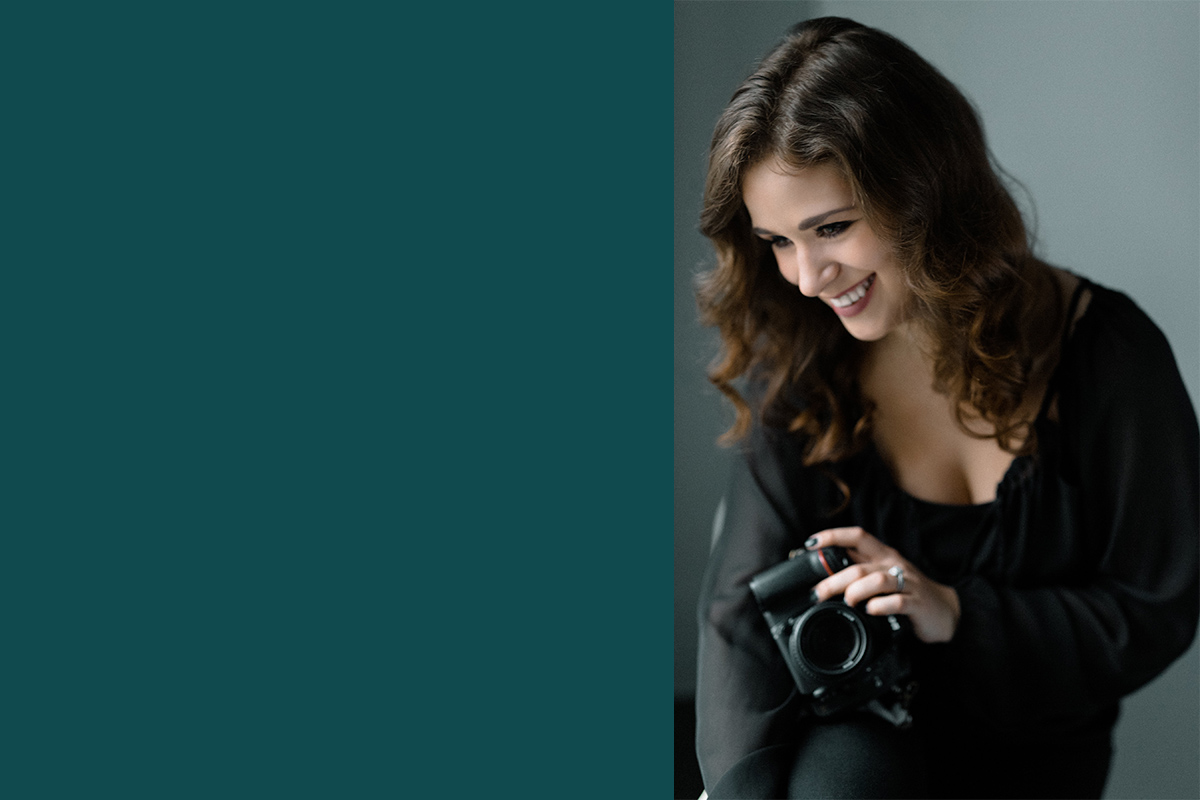 Is your mind telling you this?
+ "I've never done anything like this before"
That's because nothing like this exists in the marketplace!

Having spent over a decade consumed by the shame, guilt, self hate of an eating disorder, and body image issues - I know how needed work like this is needed.

Know that I'm here to walk you through every step of this and that this is a judgement-free zone where it is 100% safe to be seen, heard, and for your truths to be shared.
+ "I don't know what to do in front of the camera"
The majority of the women I work with don't either! I will guide you through the entire experience and the Raw Boudoir Sessions all include a Planning and Design Session to plan outfits, map out the entire shoot and answer any questions you have.
+ "My schedule is so busy"
How much of your time is wasted daily on hating your body, feeling disconnected from yourself, and not having the confidence to chase your dreams?

Imagine having all of that time, and mental space made available to you by having your focus shifted by moving you into deeper self love! If you value your time, this healing work is the most productive thing you can do.
+ "I CAN'T AFFORD IT"
If you're ready to finally move into deeper self love - then you can't afford not to. By far the best investment (and the one with the best return) you can make in life, is the one you make in yourself. If you aren't willing to believe that, then I'm probably not the coach or boudoir photographer for you.

If you get how important investing in yourself is, and you're trying to figure out how to make it happen, let me know, and together we'll find a way to make this work for you!
Book your free consultation
Let's chat and find out if a Raw Boudoir Session is right for you!
+ "WHERE DO SESSIONS TAKE PLACE?
The Raw Boudoir Series take place in my private Vancouver photography studio. I am also available for travel worldwide. Accommodation + travel fees apply.
+ WHAT'S IT LIKE TO WORK TOGETHER?
You can expect an atmosphere of warmth, where professional meets down to earth. I will hold space for you to share your truth, to dive into your fears, and be energetically held through all of it. I am here encourage, hold you accountable, stretch you past your comfort zone, and provide a space for you to change your own life with my help.

Essentially our time together is designed to help you figure out your path, see the stumbling stones in the way, and find a way through them even when it's feels uncomfortable, so that you be on your merry little way, and live the life you are called to live.

To make sure we're a good fit, book your free 30 minute Clarity Call, and set your mind at ease.
+ HOW DO I PREPARE?
Once you're booked in, you'll get your Welcome Guide with everything you need to know! During your Design + Planning Session, we'll also chat about everything from what outfits to bring, to how to get ready, and what to expect the day of. I'm here to help you every step of the way!
+ WHERE DO DONATED PROCEEDS GO?
5% of the proceeds from the Raw Boudoir Sessions will be donated directly to Libero Magazine - a non-profit organization dedicated to helping provide free resources to those who are recovering from eating disorders.
While on my own recovery journey, Libero was crucial to me being able to fully recover, and I'm so excited to finally be able to give back in a big way to them!
+ HOW DO I KNOW THIS IS RIGHT FOR ME?
If you are struggling with body image + cripplingly low self esteem, are fed up with feeling not good enough for your dreams, and are ready to finally feel confident, then this was made for you. If you want to know if we're a great fit for one another, [let's chat to find out if coaching is right for you.
+ I HAVE MORE Q'S!
Awesome! I'd love to chat to make sure a Raw Boudoir Session is right for you, and set your mind at ease! Head here to set up your free consultation with me and let's connect!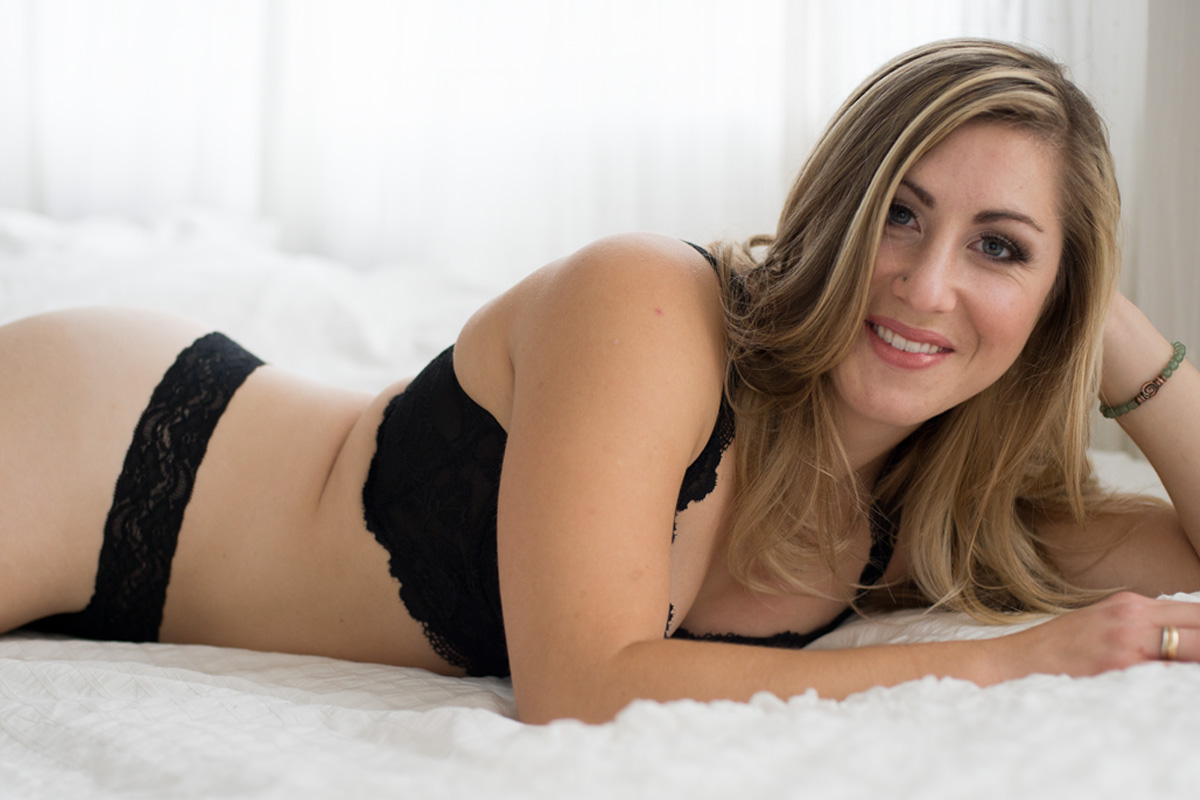 "I remember a specific moment in the session when Chelsey showed me one of the photos she took, and I began to cry – in that moment, I think it was the first time in a long while I saw myself as beautiful."
Heck yes!
I am SO ready for my self love workshop + raw boudoir shoot!